About us
Eden Beauty Centre
伊甸園美容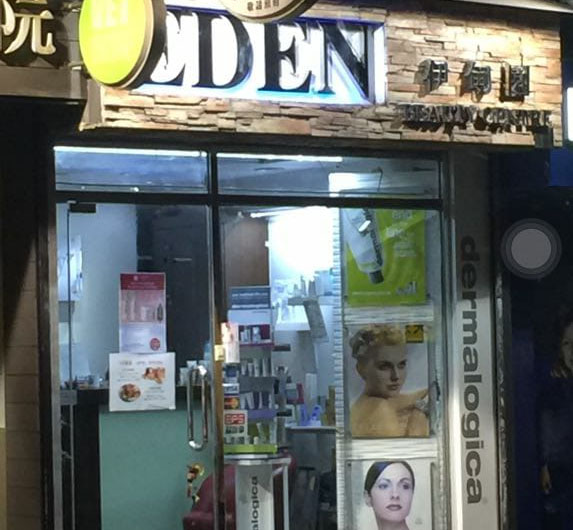 Established in 2008, Eden Beauty Centre located in Central and serve thousands of clients. We understand the needs of unique individuals and customized the most suitable treatments mix for them, including facial treatment, high-end machines, hybrid-style therapy and semi-permanent tattoo and makeup. We aim at serving and building the perfect face, healthy body and mind for our customers.
Serve with heart. Uphold 3 principles
No Hassel, No Hard Sell
Fully enjoy the atmosphere of relax and comfort.
High-end instruments and quality products
Imported from US, EU, Japan and Korea with safety certificates to ensure the fastest, effective and the most safe results.
Rich experience and well-trained
training and education is our top priority to ensure delivering good quality services. Our beauticians are well-trained with professional certificates to meet our customer expectations.
Sandy Chung is a seasoned beauty and wellness expert since 1999 and has acquired dozens of certificates. Eden Beauty shares good word-of-mouth among customers worldwide. We are well-versed in English, Mandarin and Cantonese; serve with heart and provide quality services. We commit our service and quality. Wishing you enjoy our services and products.
---
Beauty Profession
ITEC International Professional Beauty Therapist Diploma
ITEC International Professional Beauty Therapist Diploma (Level 2)
ITEC Semi-permanent Make-up Diploma (Level 4)
CIBTA Semi-permanent Make-up Diploma (Level 4)
HKU - Advanced Diploma in Practical Chinese Medicine (Chinese Medicine Beauty Studies)
HKU - Diploma in Practical Chinese Medicine (Chinese Medicine Beauty Studies)
Diploma in Swedish Body Massage
Diploma in ThermoCare Coagulation
THERMOCOAGULATION Certificate by Academie Dectro Canada
Level 5 Professional Certificate Training Course for Cosmetic Formulators
Federation of K-beauty Professional Eyelash Growth
HKUSPACE - Certificate for Module(Post-natal Care)
HKUSPACE - Basic Knowledge of Moxibustion for Health
Certificate for DIY Aroma Soap